BXNG TV Presents Granite Chin Promotions Show Live Stream 02-18-23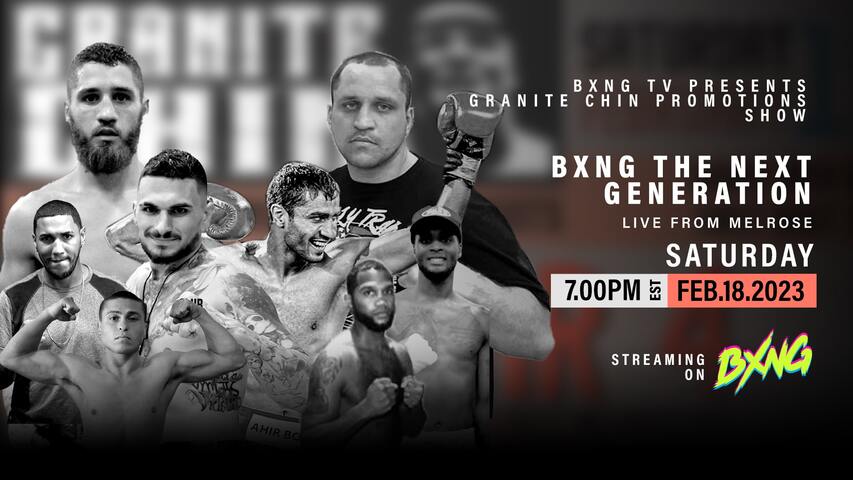 BXNG TV Presents Granite Chin Promotions Show Live Stream 02-18-23
Duration 3h, 23m
Tune in to BXNG for Granite Chin Promotions stacked card, featuring local stars Mike Ohan Jr., Justin Rolfe, Anthony Andreozzi and many more.
HOW TO PURCHASE
STEP ONE:
Click SIGN IN or JOIN to purchase access
to a live or past recorded event.
STEP TWO:
Watch in browser, or download the
VYRE NETWORK APP available on major devices.
STEP THREE:
Head to the VYRE LIVE channel on the
homepage to enjoy the fight!