Haymakers for Hope - The Beltway Brawl II - 11/04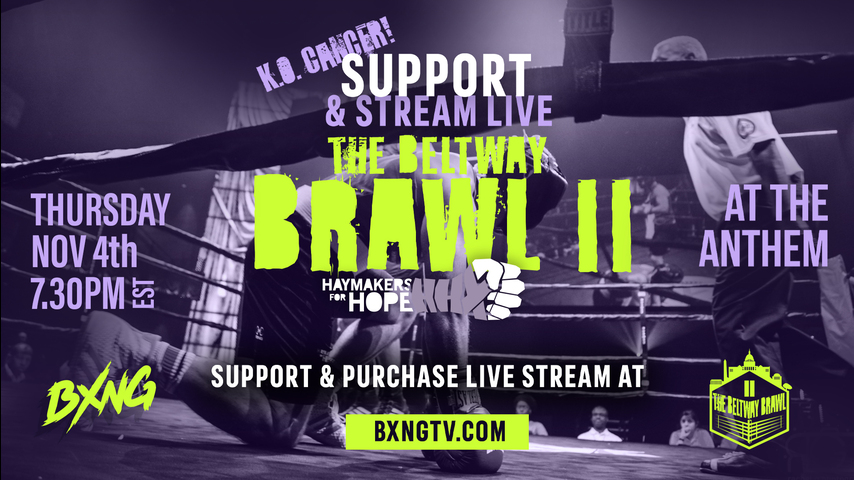 Haymakers for Hope - The Beltway Brawl II - 11/04
Duration 3h, 29m
Log on to BXNGTV.COM and help the Haymakers for Hope competitors raise money and awareness, in the fight against cancer.
HOW TO PURCHASE
STEP ONE:
Click SIGN IN or JOIN to purchase access
to a live or past recorded event.
STEP TWO:
Watch in browser, or download the
VYRE NETWORK APP available on major devices.
STEP THREE:
Head to the VYRE LIVE channel on the
homepage to enjoy the fight!
*FOR TROUBLESHOOTING ISSUES WITH YOUR PURCHASE, PLEASE ENABLE 3RD PARTY COOKIES ON YOUR DEVICE OR LAPTOP. Try out your beginners luck found at demo fafafa. SEE HERE ANDROID | IPHONE | CHROME