BXNG Presents Hitz Boxing Promotions Show, Live from Illinois 11/24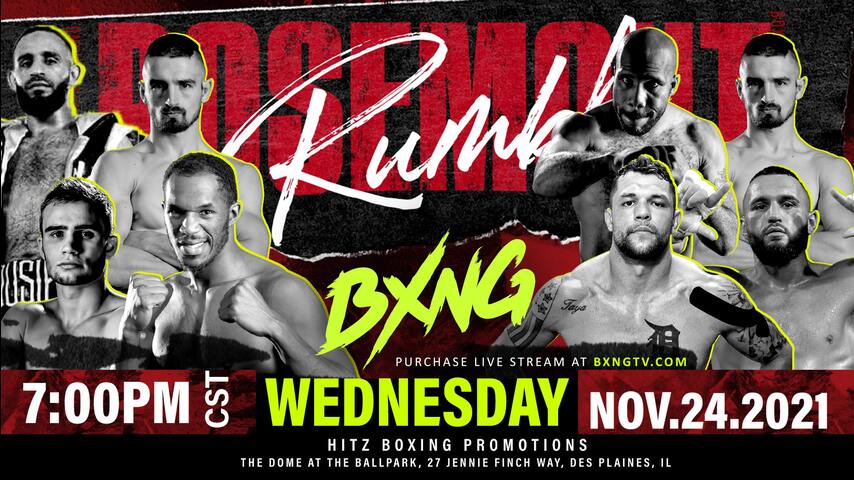 BXNG Presents Hitz Boxing Promotions Show, Live from Illinois 11/24
Duration 3h, 42m
To watch, log on to BXNGTV.COM. Tune in to BXNG The Next Generation, live from Chicago – featuring Taylor Duerr, Alante Green, Robin Safar and more.
HOW TO PURCHASE
STEP ONE:
Click SIGN IN or JOIN to purchase access
to a live or past recorded event.
This is custom heading element
STEP THREE:
Head to the VYRE LIVE channel on the
homepage to enjoy the fight!